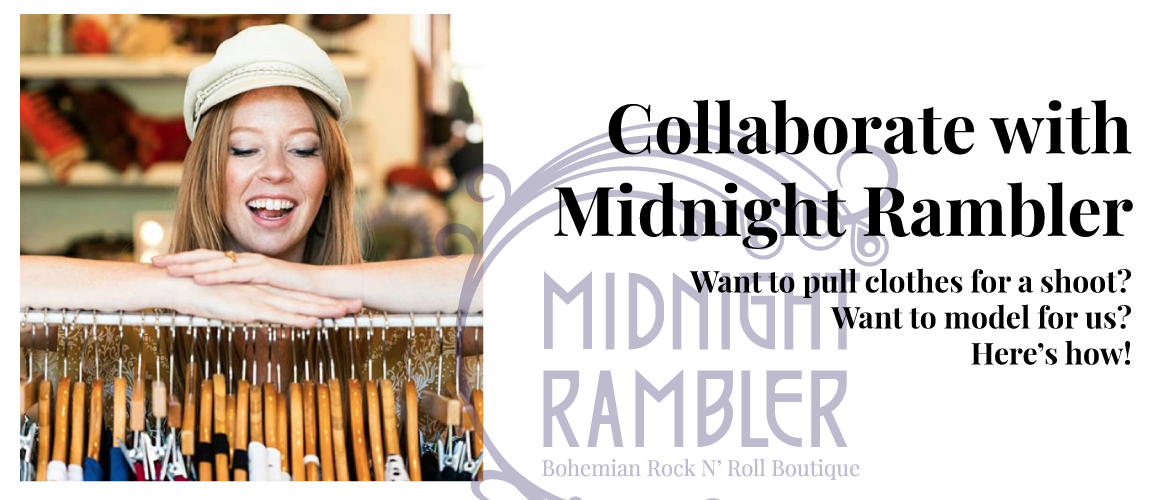 How To Collaborate With Midnight Rambler Boutique
Pull for Photo Shoots
Midnight Rambler loves partnering with other creatives in Denver on photo shoots. If you would like to pull for an upcoming photo shoot please tell us a little more about the shoot below! Also note you will be charged a $25 restocking fee and will be responsible if any items are damaged.
Model for Us
Midnight Rambler has one photo shoot each month in the Denver area and we are always looking for models! If you are interested in modeling, please fill out the first three questions below. We will then contact you if/when we have space available in an upcoming shoot!
Note - At this point, Midnight Rambler does not give out clothes or pay for collaborations.
[powr-form-builder id=c44adac7_1534362033]