Hey Ramblers! It's time to update those fall and winter wardrobes. Here are the top 5 staples we know you'll love and use over and over. 
1. Striped Sweater: This sweater can go to the office with black slacks and out with girlfriends with jeans and snakeskin boots. It's the perfect basic you'll wear year after year. Shop it here, $74.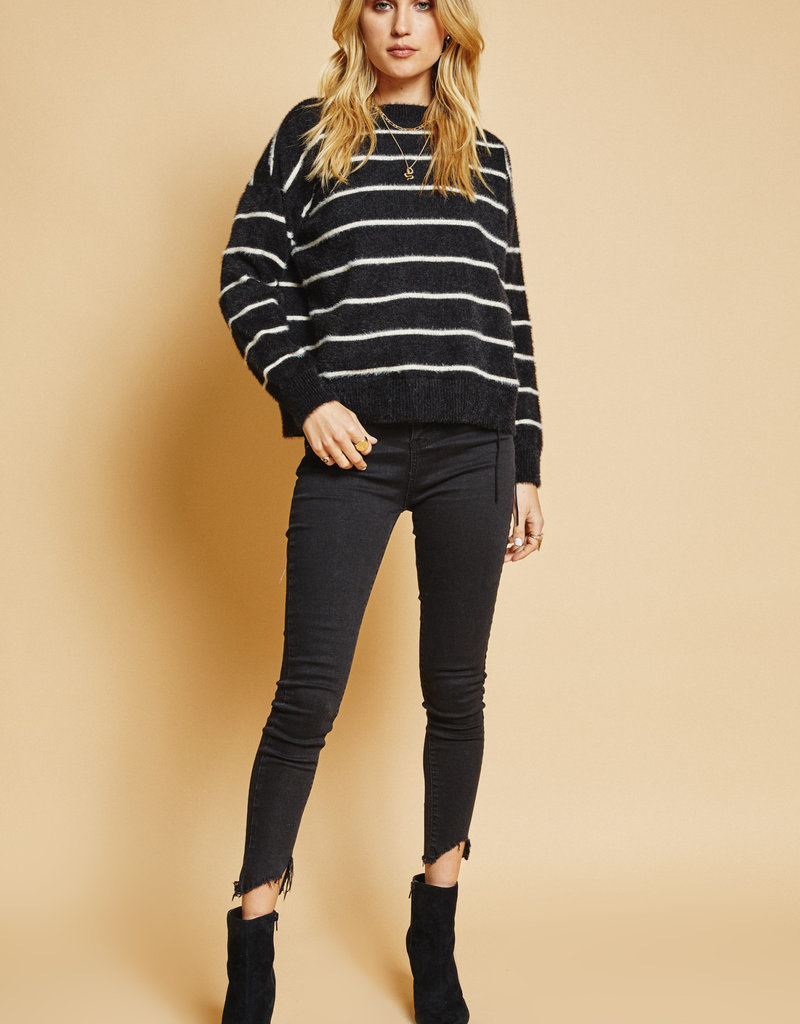 2. Leather Fanny Pack: This woven leather fanny pack will hold up for years and looks even better when it's been worn a little. It'll be a favorite on trips, at concerts and more. Shop it here, $148.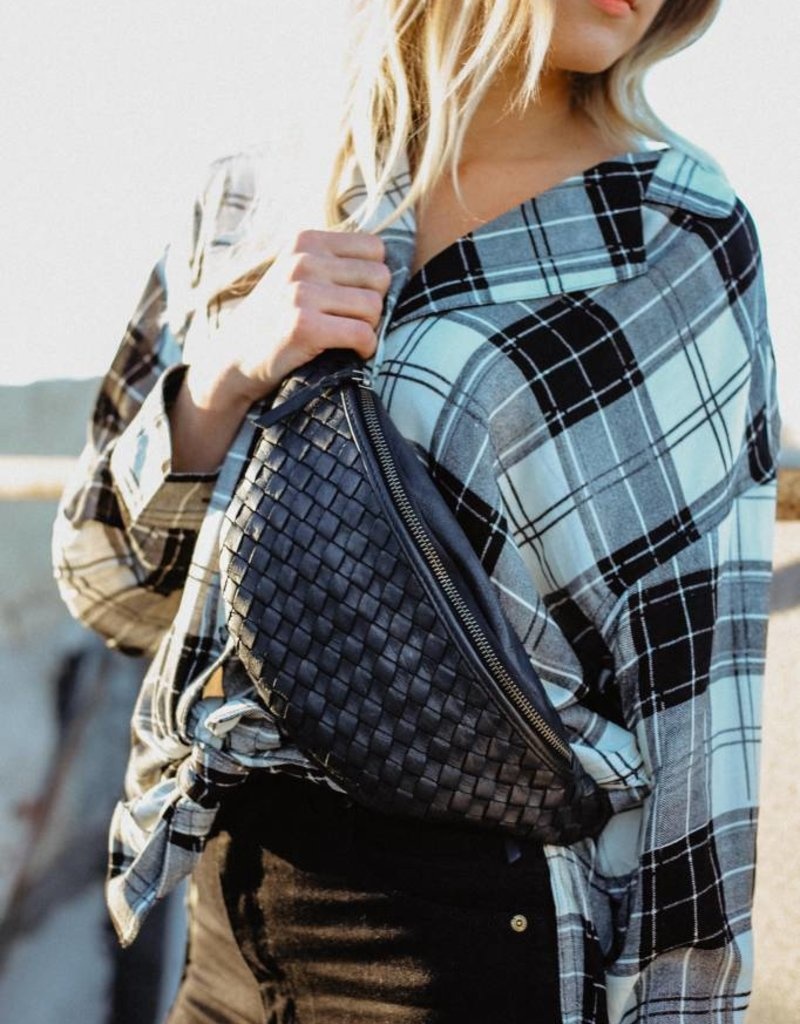 3. Eastcoat Flare Jeans from Rollas: These jeans are seriously magic! Find them in jean material and corduroy. Yes, flares are back! Shop them here, $99-$119.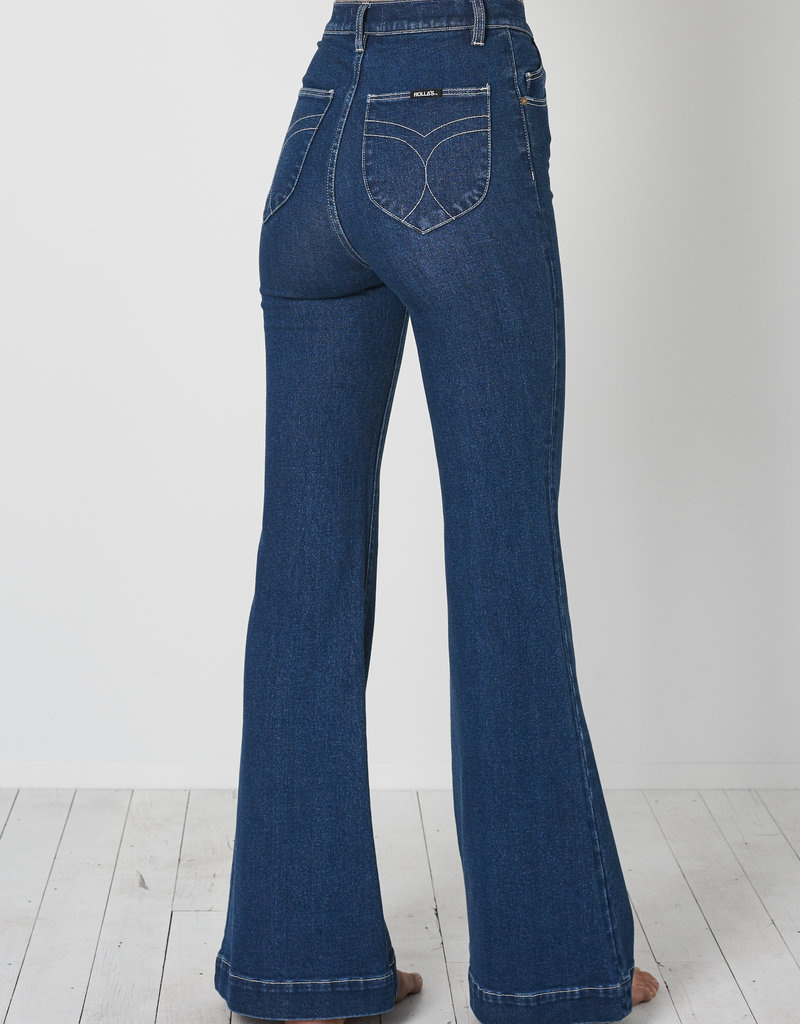 4. Sherpa Jean Jacket: This old school style is back and everyone needs one! Shop the sherpa jacket in blue jean or in black corduroy, $158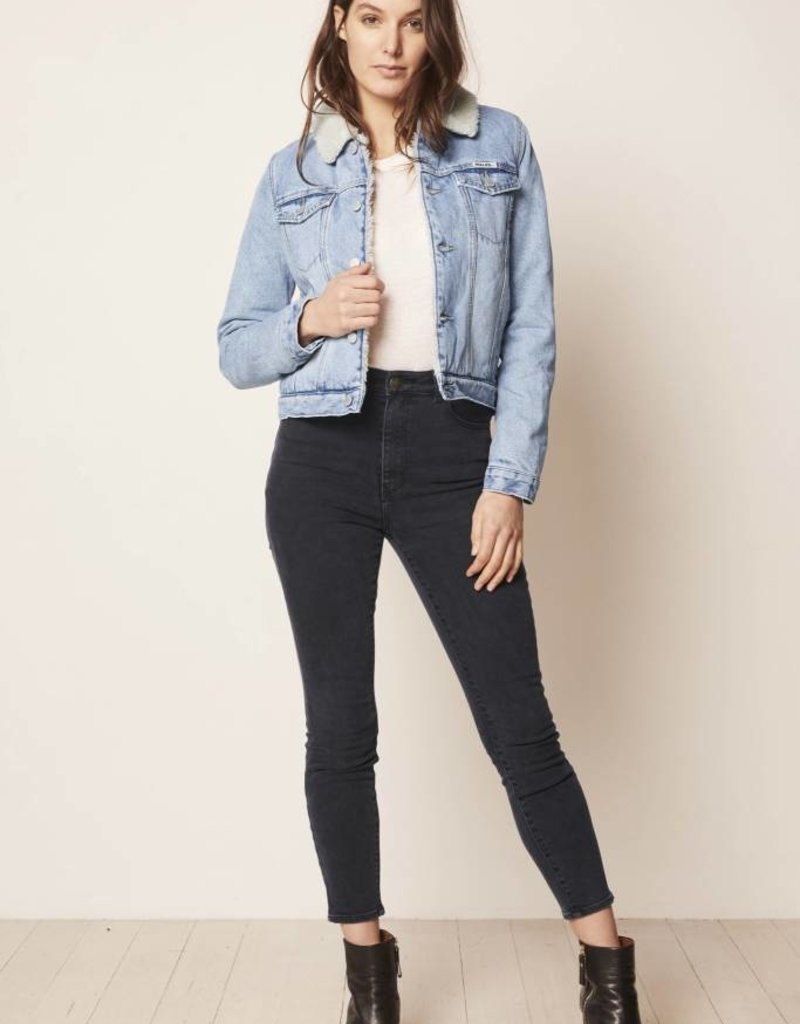 5. Snakeskin Booties: Because as far as we are concerned, animal print is basically a neutral. These booties are comfy and cute, and perfect with cropped jeans. Martell snakeskin bootie, $148.